For the laser category sailors it was a busy weekend at the Great Lakes Sailing Club state championship that was held recently.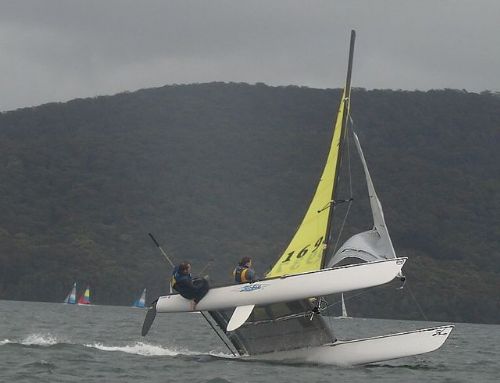 Hosted by the sailing club on Wallis Lakes, it brought in several local and professional sailors who train and are experienced in sailing laser category vessels. This event had other attractions as well, such as a golf tournament that kick started the event. This was held at the Tuncurry Golf Course. It also helped prepare the sailors for the weekend of races. About 150 sailors were part of the One Design Olympic class of sailing. However the weather conditions were not very congenial that added challenges for the sailors on the waters. They had to brave north easterly winds on Saturday. The weather grew milder and more favorable for sailing on Sunday. The club organizers were pleased to host the Laser event that saw several master sailors and crew return to be part of the event for the second time.
The association chairman also felt that the varying conditions helped to put up a competitive scene overall for the competitors. It resulted in close racing across the three divisions in which the competitions were held. Many local sailors were part of the event and the club members were pleased that they obtained this opportunity and sail under varying conditions as well as face competitors from other regions.
The participants were pleased that the club had hosted this event, one of the first regattas of the season to help start the year. The three categories comprised of 4.7 fleets, standard fleet and radial fleet. Several local sailors like Julie Castle were placed fourth in the female radial category. The regatta schedule was hectic and several events were on the club waters this weekend. The last weekend of February will see a sailing program dedicated to seniors held by the club.